This project is based on the AddressBook-Level3 project created by the SE-EDU initiative.

Before we begin, it is important to note that:
Minefriends is not affiliated with Minecraft, Mojang Studios or Microsoft in any way.
Minefriends is an independently developed software. It is not a product owned by Mojang Studios or Microsoft.
Team Minefriends do not own Minecraft, in whole or in part.
Minefriends is a desktop app for avid Minecraft players to manage information about their online friends.
With Minefriends, you can:
Maintain a list of all your online friends
Access your friends' information easily, such as their emails and social handles
Keep track of which servers and game modes your friends are playing on
Keep track of the timings in which your friends play Minecraft
Minefriends is optimized for use via a Command Line Interface (CLI), while also having the benefits of a Graphical User Interface (GUI).
Download Minefriends and run it now!
Sample interface: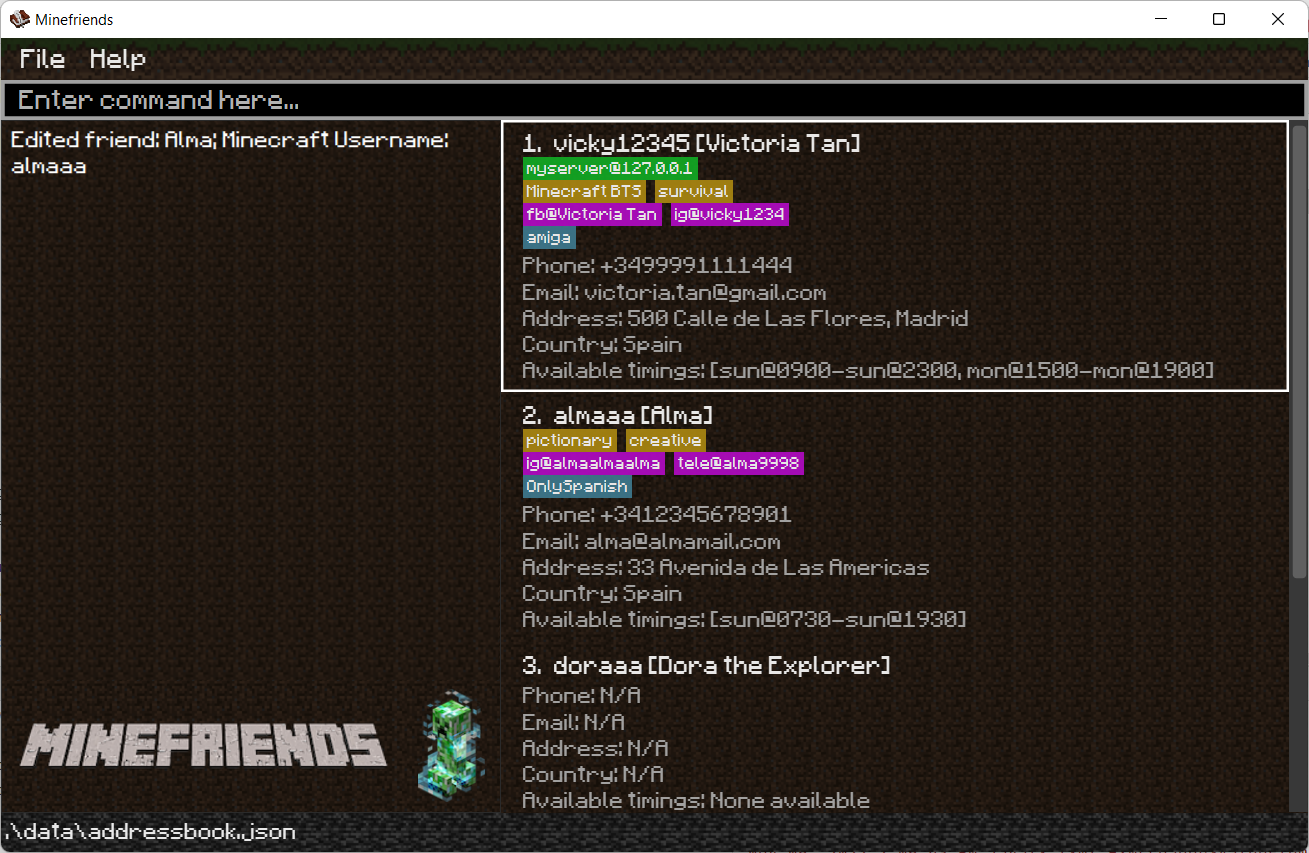 Acknowledgements:
External libraries
Graphics and assets
These assets are copyright Mojang Studios, which are available for non-commercial use. The terms of use can be found here.